So today Manitoba Merv will tell us if we are going to have an early spring or not, although it already feels like spring with our warmer than normal temperatures. If you are looking for some quick Groundhog Day ideas to incorporate into your schedule today, here are a few compliments of Kathy at First Grade a la Carte and Teri at A Cupcake For The Teacher!
Kathy is so creative and has come up with a terrific Groundhog Day game using compound words!
Teri, who is equally talented, has created a small Groundhog Day package, which contains activities for graphing, making words, and writing. Below is just a small snippet of Teri's FREE Groundhog Day package, so make sure to visit her on her beautiful blog, A Cupcake For The Teacher

!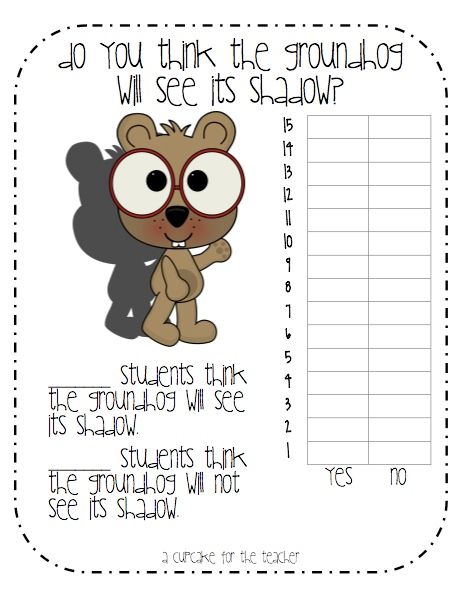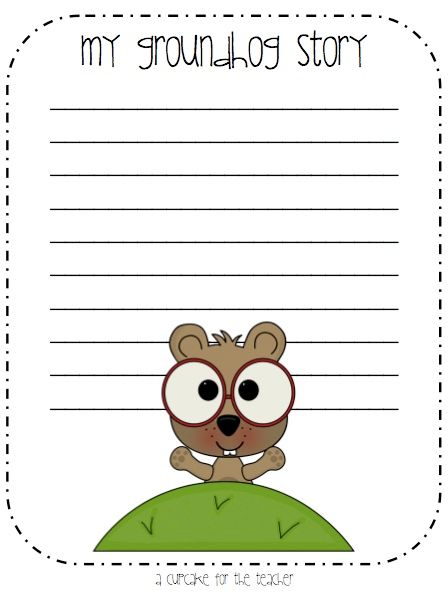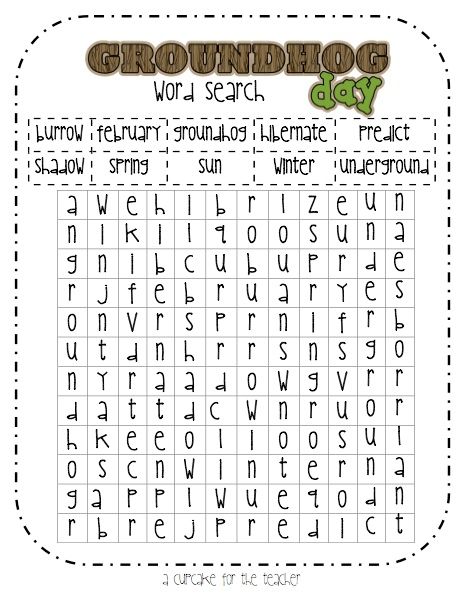 Happy Groundhog Day friends!